Third Mind's Rainbow Day Tripper collection was inspired by a country where the CEO of one of the world's biggest companies can be openly LGBTQ. We know that to many people the rainbow seems clichéd or is pandering on a capitalist level. To us and to people across the globe, it's an ever-present, crucially important avenue for self expression and inclusivity which cultivates a sense of belonging for people who have spent the majority of their life alienated by friends, family, and strangers. The knit upper uses recycled plastics and a dying process that pays homage to Gilbert Baker's original flag which fully embraces FROYGBIV. Just to make sure your shoes are seen, we've added a highly reflective TPU material to up the eye-catching ante and help you start the conversation.
In the vein of honesty, when trying to put together outfits for our lifestyle photoshoot, we were constantly flustered and then enamoured by how truly versatile the Day Tripper Wing Tip, Cap Toe, and Plain Toe shoes really are. Because of the tight knitted weave, the shoes have the ability to morph and pair with almost anything. The colors that pair best with the outfit become more apparent and any contrasting colors really do make the shoe, the outfit, and (by proxy) you stand out in the most incredible way. The Day Tripper is a chameleon that uses bright, bold colors to effortlessly draw the eye and attract others. The reflective TPU detailing on both the Wing Tip and Cap Toe really make these shoes as unique as the wearer.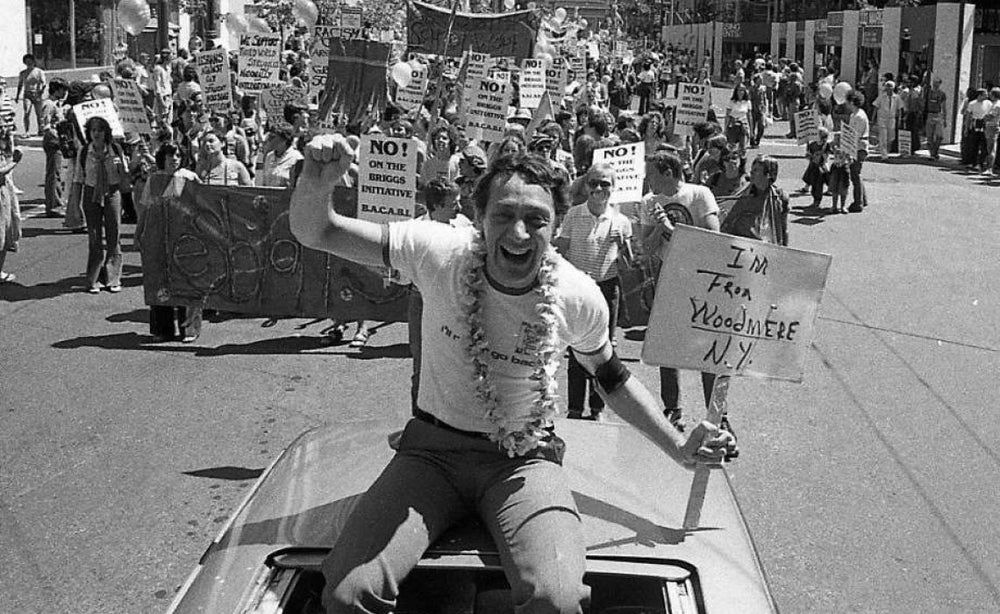 "All young people, regardless of sexual orientation or identity, deserve a safe and supportive environment in which to achieve their full potential."
― Harvey Milk

A Symbol of Pride
Each major city has an area where the LGBTQ community gravitates to. The Gayborhood, once called the gay ghetto by haters and oppressors, was rebranded by the LGBTQ community and is (usually) a small part of a sprawling downtown that, against all odds, was dug out and transformed into a haven for the LGBTQ community. In these areas, you can find your people, from creatives, activists, business professionals, and explorers newly out in the LGBTQ community, in a nurturing environment that helps you grow as an individual and encourages self expression.
But what about outside of those major cities? What about the communities that hinder any form of self expression at the risk of being alienated or sent to a conversion camp? (Conversion camps are way worse than being expelled… no offence Hermione.)
"The flag is an action – it's more than just the cloth and the stripes. When a person puts the Rainbow Flag on his car or his house, they're not just flying a flag. They're taking action." — Gilbert Baker
At Third Mind, we understand that oppression and alienation can lead an individual to hide their true selves and become a boring shell of the person they are meant to be. We want to fight that, one pair of Day Trippers at a time. We want to help you embrace every color that makes the chameleon in you come alive — hot pink stood for sexuality, red for life, orange for healing, yellow for the sun, green for nature, turquoise blue for art, indigo for harmony and violet for spirit. The Day Tripper Collection is an action that you can take. A symbol of freedom, of acceptance, of inclusivity, of a metamorphosis into your true and best self.
Be out. Be proud. Be an activist. Be a role model. Most importantly, be your best you.