We don't need a few of us to recycle everything, we need ALL of us to recycle the little things.
We do however, feel like we can do our very best at every stage of our manufacturing processes to try and produce valuable, longer lasting products that have less impact on environments around the world that keep us alive.
We're committed to research that leads us to the best possible reused and recycled materiality to create our footwear.
Knitted uppers are made from 100% recycled plastic yarn.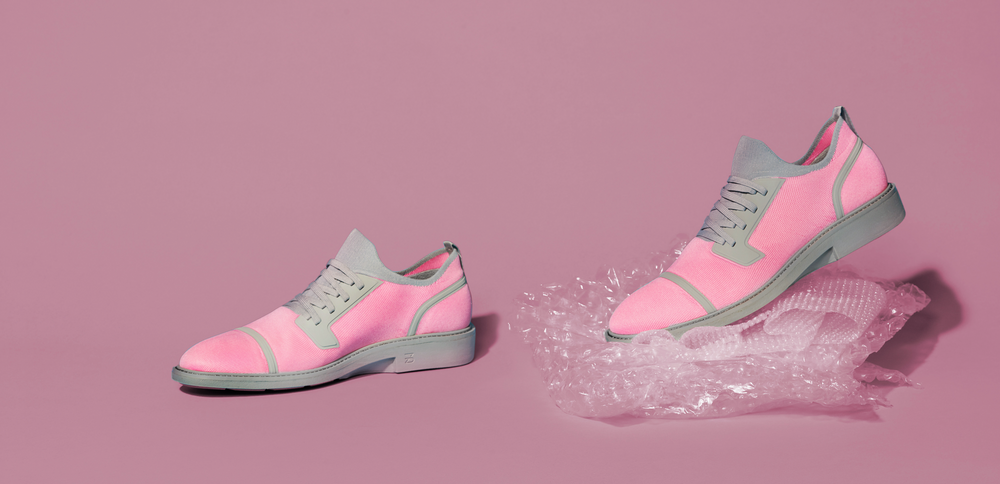 A few things we DON'T do to help our environment.
We don't use harmful materials like leather and virgin fabrics.
We don't pollute waterways at our manufacturing facilities.
We don't suggest washing Third MInd to reduce the release of microplastics into your water sources.
We don't use PFAs or watterproofing coatings on our products in order to keep harmful chemicals away from your skin.
Below are some of the certifications that our facilities in China are proud to have achieved. They include Bluesign Approved vendor for our Sciessent® Lava™ insole materials as well as GRS 4.0 for use of globally approved recyled materials.
70%
Clarino® Tirrenina™ is a non-woven, odor-wicking microfiber that reduces water waste by 70%, reduces CO2 emissions by 35%.
50%
of all Third Mind rubber used in our soles is reborn from recycled materials
100%
of our knitted uppers are made from recycled materials, a minimum of 30% of which is from plastic bottles.

100%
recycled water used throughout our process because of non-polluting dye
---
Shop responsible footwear