At Third Mind, it's our mission to get you out of those hideous shoes and get you into some kicks that better fit you, your job, and your weekend vibe. Embrace performance and style that doesn't compromise comfort and is a champion for using recycled materials.
We've specifically designed our shoes to fit better than any shoe you've worn before. We've designed our shoes to be so lightweight you forget you're wearing shoes at all. We've taken classic silhouettes and modernized them through advanced material technology. Whether you sport the Fred Wingtip, the Brian Captoe, The Jackie Moc Toe, or any of our other styles, we've designed our shoes to go with just about everything. We've designed them for the maleniall, the baller, the style conscious, and the comfort seeker. We've designed Third Mind for everyone.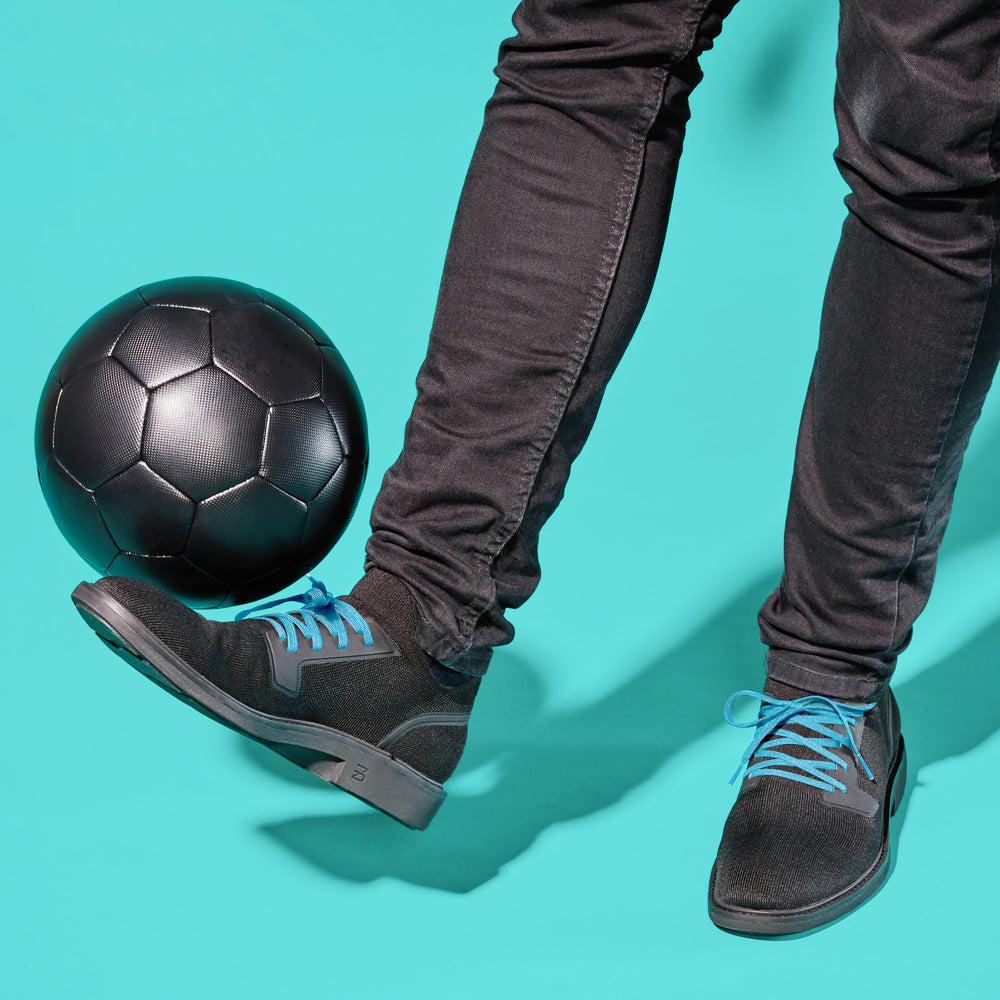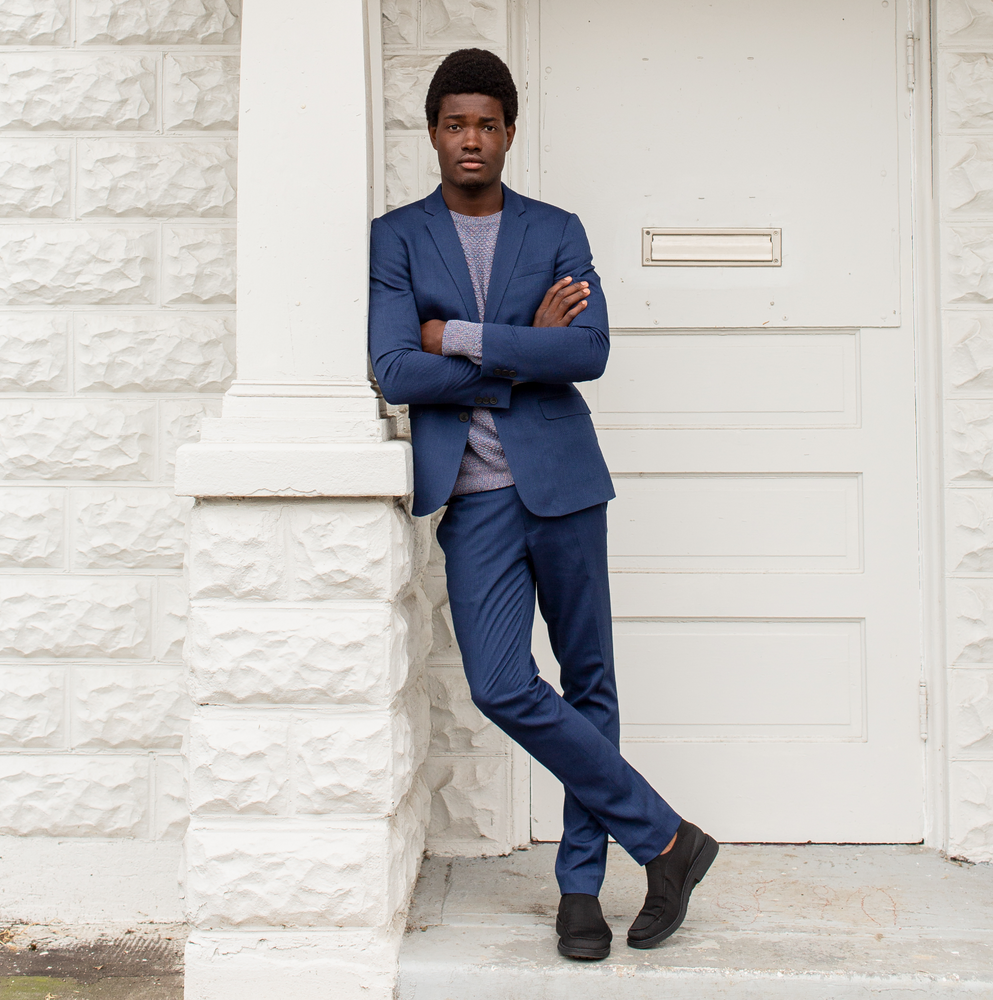 ---
What's Your Style?
I searched the term "types of men's style" and only one real list had been compiled about the types of style men have or could adopt. Most search results yield helpful guides on HOW to dress stylishly. The Essential Man doesn't list types of styles but instead offers guidance on how to find a style and fit that works best for your body type. According to Real Men, Real Style, there are 10 different types of stylish men:
1. The Jet-Setter
2. The Dandy
3. The Rugged Man
4. The Rebel, A.K.A. The Rockstar
5. The Classic Style Guy
6. The Fashionista
7. The Street Style Guy
8. The Uniform Man
9. The Preppy Man
10. The Playboy
Conducting a similar search for women found dozens of curated lists from Women's fashion magazines and blogs that list as many, if not more, different types of stylish women. In the words of fictional character Holly Golightley "I must say -- the mind reels."
---
In my opinion, there are (at least) two main types of dressers: The Pragmatist and The Fashionist.
The Pragmatist: Asks is it comfortable? What do I own that it already goes with? Realistically, where will I wear this? Is it comfortable? (Twice because comfort is that important.) I know I already look good in this so I'm going to buy another one.
The Fashionist: 'A maker, leader, specialist in, or follower of fashions.' They are chic. They are elegant. They take risks. They believe fashion is an artist's expression. They understand the difference between statement pieces and pieces that are timeless. They push the boundaries of style and test the limits of fashion! They embrace the Power Clash!
Whether men or women, a person chooses a pragmatic wardrobe or a style/fashion trend that serves as a form of expression. Some get lucky and have a style that is both pragmatic and fashionable (but I feel there was a great deal of trial and error in finding that individual style).
My own style (can I call it style?) has undergone a series of evolutions to get to where it is now. I started out as a pragmatist with no fashion sense whatsoever. Colors and patterns were overwhelming and even if I fell in love with the latest and greatest fashion trends, I could never afford it. Shopping literally caused anxiety. Mixing and matching, building a wardrobe of staple pieces, taking the time to find things that fit well and enhanced my body were all foreign concepts.
---
---
Style Is Not Fashion
Any fashion sense I have came from having friends who embraced the power clash, were emboldened by a monochromatic wardrobe, or who found a way to blend the pragmatic with the stylish, and then I was fortunate enough to get their hand-me-downs. High fashion, to me, was seen on the screen and was for the birds. It was elevated and unattainable. Until I saw The Princess Diaries, The Devil Wears Prada, Sabrina (1954), and Crazy, Stupid, Love. Only then did I BELIEVE that a style transformation was possible for me and anyone who takes the time to find those signature wardrobe pieces that makes them exude confidence.
When I shop, I have that scene in The Devil Wears Prada on constant repeat where Miranda Priestly absolutely destroys Andy's nonchalant attitude towards high fashion and penchant for bargain bin selections. The "Cerulean Sweater" scene, as callous as it is, keeps me enraptured not because of the brutal burn Meryl Streep delivers perfectly deadpan but because as much as I hate her, I want to BE her. Gents, if you are embarrassed that you know what scene I'm talking about just remember that John Krasinki has seen the movie over 72 times and he loved it so much he fell in love with Emily and married Emily Blunt. Also, can we talk about how damn good Jim looked once he stopped wearing brown and light blue in The Office ! You too can experience Season 8 and 9's style transformation by adding a little more black to your wardrobe. Why not start with some Third Minds?
High fashion still seems unattainable but thanks to Tan France, I now have new goals.
"Style is not fashion. Fashion is not trendy after a season. I couldn't give a sh** about fashion. Style is dressing the way that you feel confident and what is appropriate for you, your age, body type."
Now, my best friends make fun of me for my "signature colors" (yes, black is one of them) but I feel like a gatdamn rockstar, they know it, and love me for it. I, in turn, roll my eyes every time they step out in floral and stripes or navy-on-navy, but believe that I admire them for their confidence. The thing is, when I wear black I feel immensely more confident, sophisticated, and charming. I think it's because I am not fixated on if I matched the right patterns, if yellow and purple jewel tones actually go together, or if a color is seasonally appropriate. It all circles back to in black I feel elevated. Black has always been a timeless color. Black goes with everything because it is everything.
---
At Third Mind, we understand that it takes a leap of faith to try out a new brand. Everyone is saying they are the best, the only, the latest and greatest -- there is really only one way to find out and that is to put us to the ultimate test. Third Mind is so confident that you'll love our kicks that we have a 30 day money back guarantee and a 365 day warranty to replace your shoes if they wear out before you are done with them. We call that policy putting our money where our mouth is. In return, we want to study your worn down kicks and, if you love us, we hope you spread the word to family and friends.