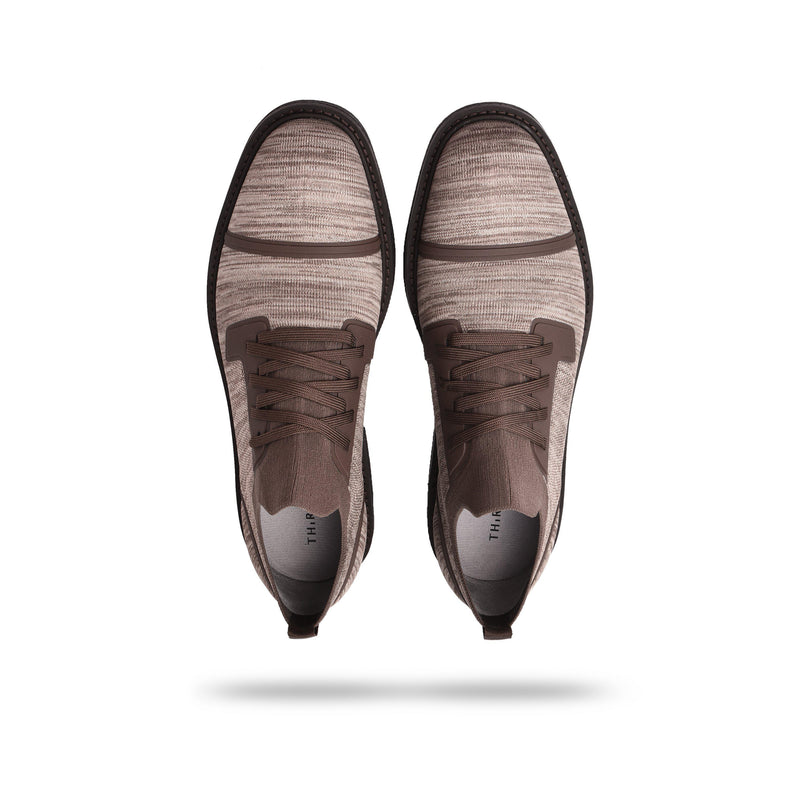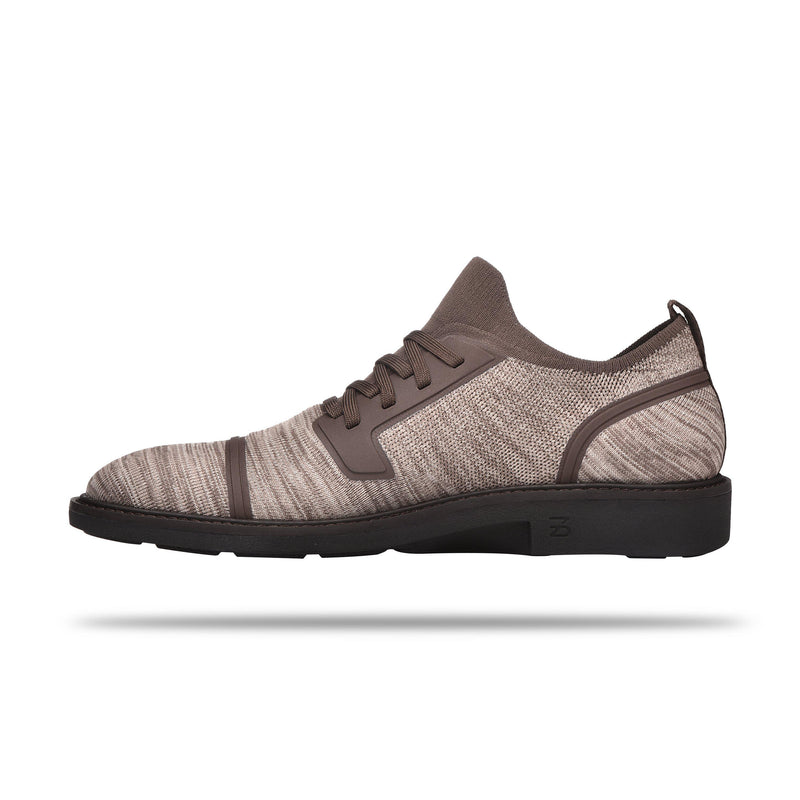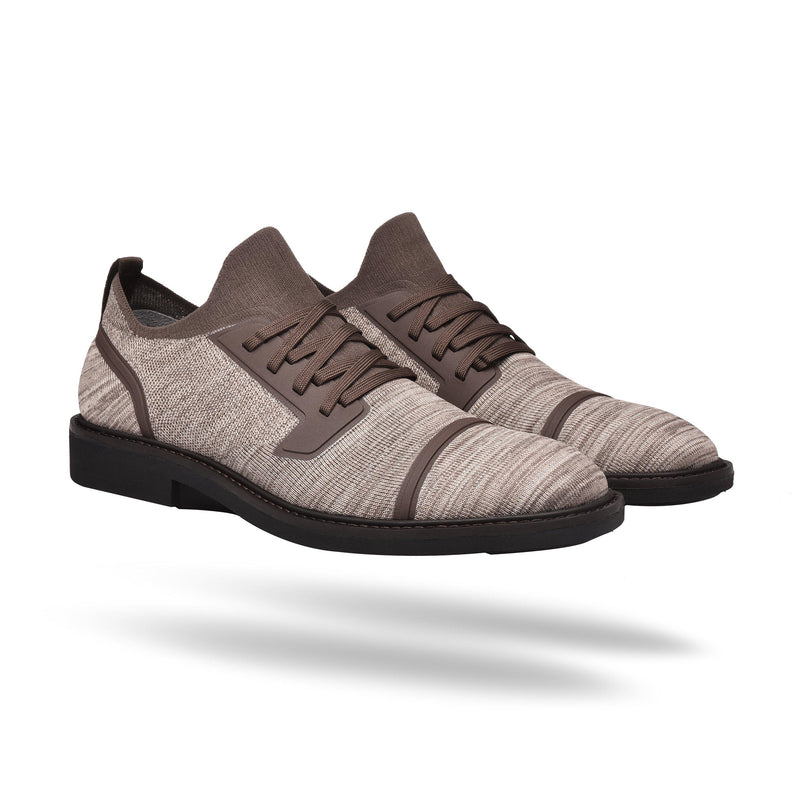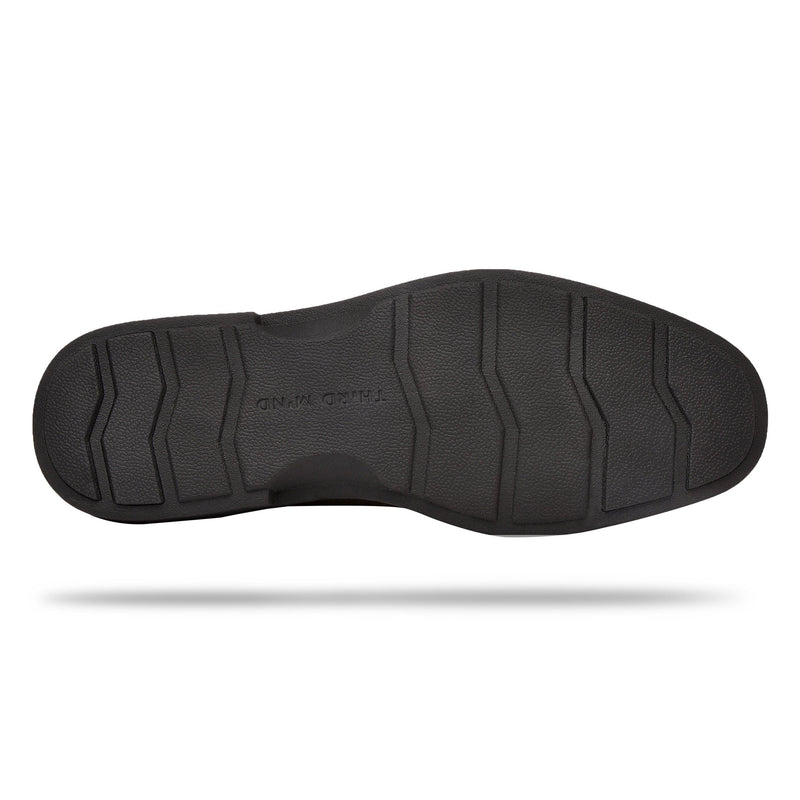 Style and sophistication go hand in hand (foot in shoe?) with this simple, elegant, versatile cap toe. Whether on stage, on the road, or in the office, your feet will be the talk of the town (for all the best reasons).
Men's cap toe dress shoe in Taupe. 100% Recycled Knit upper. 30% Recycled Rubber sole. Odor resistant insoles, lightweight, easy slip on and off. Engineered to perform. Designed for classic style.






<% selectedSize || 'Select Size' %>
Size + Fit
Our shoes generally fit a half size bigger than a Nike running shoe. In other words, a size 9 US in a Nike runner will be equivalent to 8.5 US in Third Mind.
Shipping + Returns
Standard (Ground) shipping (USA only) is FREE for purchases over $75. \r\nWe accept returns within 30 days of delivery. Learn More
Wash + Care
Until our shoes are made from fully biodegradable plastic, we do not recommend washing your kicks. Learn More

100%
recycled water used throughout our process because of non-polluting dye
30%
or more of all Third Mind rubber is reborn from recycled materials
11oz
Each shoe!! Lighter than most performance running shoes.
20
Approximately 20 fewer water bottles in landfills per pair.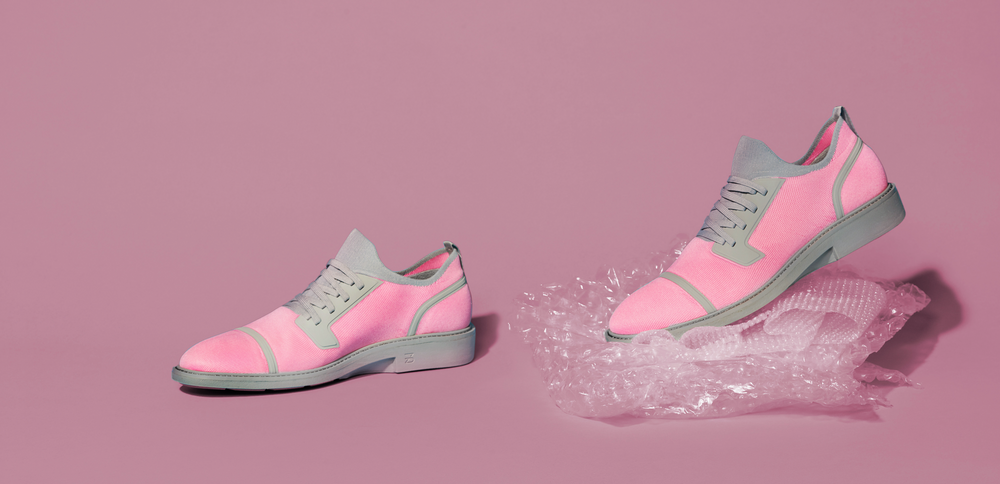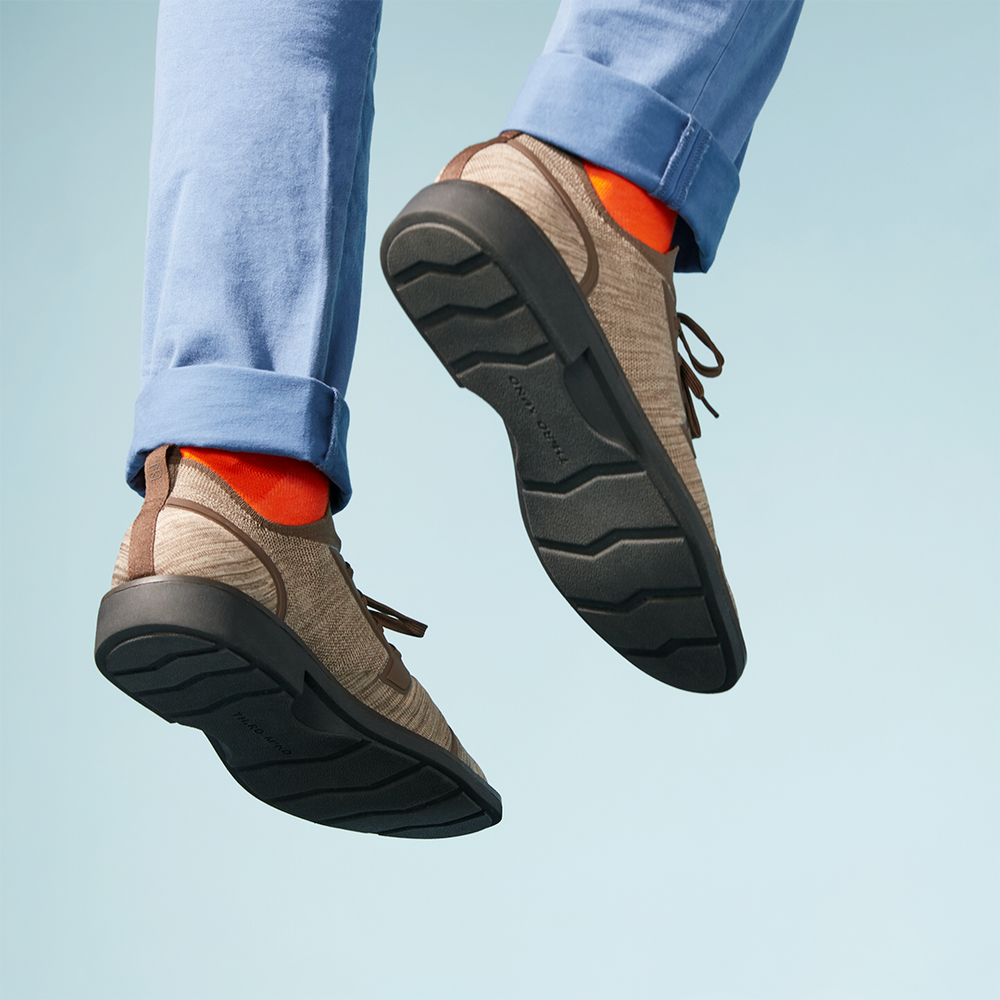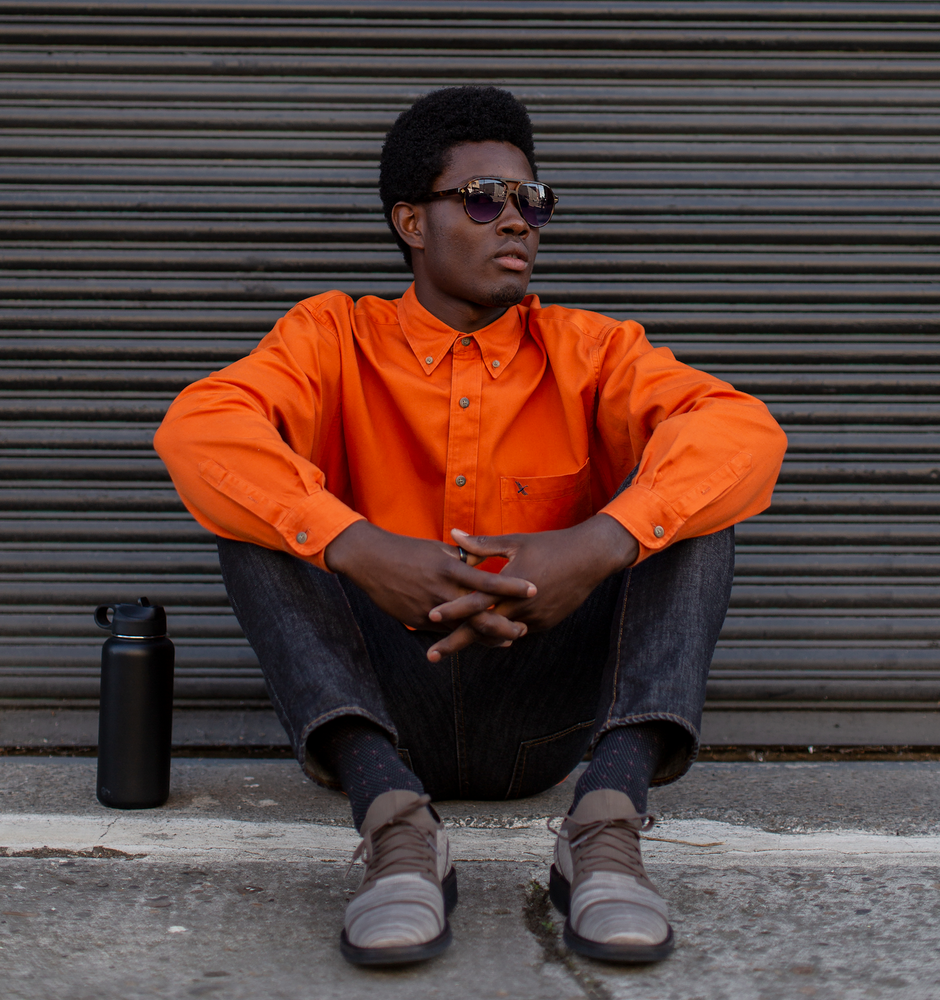 What We Do:
---
Consider every decision for the environment first.
Put our family of employees first.
Waste as little material as possible.
Provide the best working conditions possible for our employees.
Seek to be a pillar of our manufacturing community in China.
Reuse and recycle water at our manufacturing facilities.
Seek to help communities everywhere with performance footwear.
What We Don't Do:
---
We don't use harmful materials like tanned leather.
We don't use virgin fabrics wherever possible.
We don't suggest to wash products, in order to reduce microplastics in your waterways.
We don't use waterproof coatings or PFAs, to prevent harmful chemical waste.
We don't use antimicrobial agents to keep harmful chemicals away from your feet.
Product Specs
Upper Materials
Knitted Upper
Made from 100% recycled fibers which are dyed through a non-polluting process. All water is recycled afterwards.
Clarino Tirrenina
Found in the Toe Box lining, Eye Stay lining, and Back Counter, Clarino Tirrenina is a non-woven microfiber leather made with a solvent-free manufacturing process that reduces water waste by 70%, reduces CO2 emissions by 35%, and reduces organic solvents by 99%.
Laces
Made from 100% recycled fibers which are also dyed with the same non-polluting process.
Web Tape on Heel
Made from 100% recycled fibers which are also dyed with the same non-polluting process.
Insole Materials
Footbed Fabric
Made with 100% recycled fibers which are also dyed with the same non-polluting process. The fabric is embedded with Sciessent Lava XL Slurry which is bluesign approved that keeps your shoes fresh by detecting and trapping odors.
Footbed Foam
70% recycled material and 30% virgin material. We aim to get to 100% recycled by 2021 or earlier.
Strobel Fabric
Made from 70% recycled threads with a goal to be 100% recycled by 2021. NatureTex is made from 70% recycled materials. Of that 70% recycled content, 80% is made from recycled plastic bottles and the remaining 20% from recycled post-industrial materials.